Our approach at 'Iao Mind & Body Health is grounded in neuroscience and evidence-based therapies, held by a safe container of compassion and curiosity.
Our practice is informed by kānaka maoli (Native Hawaiian) values:
Aloha-the key to wellbeing and an inner knowing to be loving and genuine in all interactions with ourselves, other people, family, community, nature, and the 'āina
Kuleana-we believe that supporting others in their healing journey is a privilege. It is a responsibility we undertake with great reverence and respect, adhering to our professional and personal ethical codes.
Pono & Mālama-For us to provide a safe container for others to process painful information, it is necessary to care for our own bodies, minds, and spirits; to feel "right" and "balanced" within first.
Dr. Haunani 'Iao is a Hawaii licensed clinical psychologist and the president and founder of 'Iao Mind Body Health. She has master's and doctoral degrees in clinical psychology from Hawai'i School of Professional Psychology. She is a kānaka maoli (Native Hawaiian), born and raised in Hawai'i with 13+ years of experience and solid training and 10 years of leadership experience in healthcare. Dr. 'Iao was promoted to Integrated Health Director as an early career psychologist at a Federally Qualified Health Center. She went on to work for a large medical group on Maui as the CPC+ Medical Director where she was responsible for developing programs and processes to support a large scale payment transformation, and she went on to serve as Behavioral Health Director. She has experience supervising, managing, and training a multidisciplinary team. She also has experience supervising postdoctoral psychology trainees and practicum students.  She is highly specialized in treating trauma and promoting resilience. She  has specific training and experience in behavioral medicine, somatic experiencing, cognitive behavioral therapy for insomnia, and cognitive behavioral therapy. She views therapy  as a process of new learning and healing, letting the body and inner knowing be the guide. Her role is to walk with you as your support, guide, coach, and educator. Her approach is to focus on whole health: body, mind, and spirit. She wants to equip you to feel empowered, skilled, and balanced.
Dr. 'Iao is passionate about teaching and inspiring groups, workplaces, and communities to build resilience knowledge and strategies as a protection and prevention against adversity's effects.  She developed Discover Your Inner Resilience (DiY-IR), an experiential corporate wellness training program designed to maximize new learning through neuroscience.
Areas of specialty: corporate wellness, trauma-based disorders, insomnia, depression, anxiety disorders, and adjusting to medical, physical, social, or psychological changes.
Ages served: 18+
Insurance Accepted: HMSA HMO/PPO, HMSA Akamai Advantage, HMSA quest, UHA, HMAA.
Therapy modalities: Cognitive Behavioral Therapy (CBT), Cognitive Behavioral Therapy for Insomnia (CBT-i), Somatic Experiencing (SE), mindfulness-based therapy approaches, and parts work with memory reconsolidation.
Personal: I enjoy nature. Simply watching the wind swaying through the grass or trees makes my body feel at ease. I love swimming in the ocean, paddleboarding, and hiking. Meditation and embodiment practices are part of my daily hygiene. Food, herbs, supplements, exercise, nature, and aloha are my medicine. I am level 2 reiki trained, and I give reiki to myself, my husband, pets, and other family. I am a lifelong learner and I thoroughly enjoy learning new skills; I am committed to constantly growing and improving my craft. My 'ohana is everything. Time with my family, my husband, two dogs, and cat, is precious.  We love sitting on our lanai at sunset in upcountry Maui enjoying the view and the aloha.
Philosophy: We all have a tremendous capacity for learning and healing that involves being able to witness instead of reliving traumas. When astronauts are in space, they learn that they can simply release objects instead of placing them down.  Their pen will float next to them after writing. When astronauts return to earth, they find themselves dropping things all the time! If an astronaut can unlearn and relearn gravity, we can unlearn and relearn an old knowing or truth and solidify your desired and healthy truths that already exist within.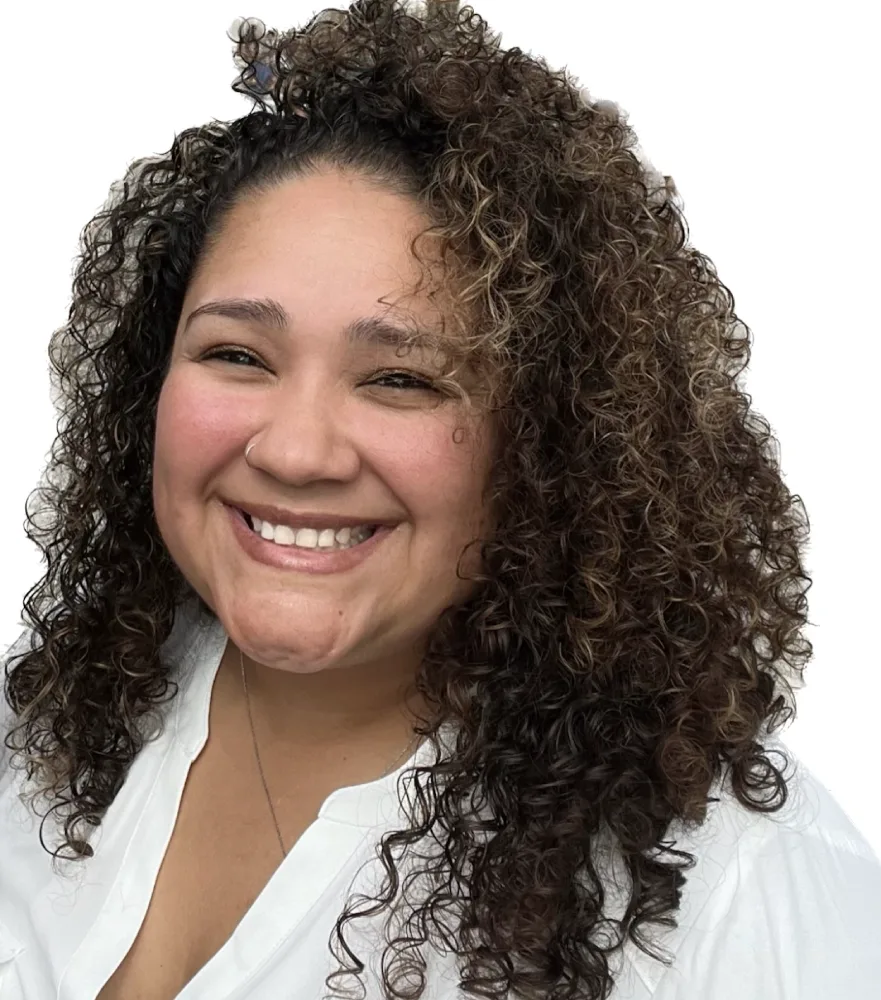 Cassendra E. Caceres-Licos, M.A, Psy.D
Dr. Cassendra Caceres-Licos is a bilingual (Spanish) and bicultural psychologist resident who is Hawaii licensed, currently working toward her license in Oregon. She married a kānaka maoli and is herself indigenous to the Americas. Dr. Caceres-Licos has been licensed as a clinical psychologist for 2+ years and has 9+ years of working in mental health in a variety of settings including schools, community behavioral health outpatient clinics, residential treatment facilities, psychiatric hospitals, and integrated healthcare centers. She has two master's degrees and a doctoral degree, specializing in Latino/bilingual psychology and child/adolescent psychology. She views therapy as a collaborative process toward healing, where she helps folks identify and bring awareness to their behavioral patterns, build curiosity about where these patterns come from and how they serve/served them, and how they may get in the way of thriving. In therapy, she helps people develop new skills, perspectives, and offers additional options and pathways for living, not just surviving. 
Areas of specialty: individual and family therapy, anxiety, depression, trauma, insomnia, psychological treatment for medical disorders, adjusting to medical, physical, social, or psychological changes, family work, divorce, grief/loss, parental stress, relationship stress, LGBTQ+, childhood trauma, and aging.
Ages Served: 14+
Insurance Accepted: HMSA HMO/PPO only
Therapy Approaches: Cognitive Behavioral Therapy (CBT), Interpersonal Therapy (IPT), and mindfulness-based therapy approaches.
Personal: When I am not at work, you can find me out in nature, camping, hammocking on the beach while my family fishes, cross stitching while binge watching TV, reading, cooking DIYing, and building things with my hands. I enjoy traveling, adventure, and immersing myself in new cultures. I enjoy learning and am always looking for ways to improve my craft.
Philosophy: I believe we all have the capacity within ourselves to successfully navigate life's challenges with a little help, guidance, and understanding. People do well when they can.